Christmas stockings
Christmas Stockings from Pobra – House of Christmas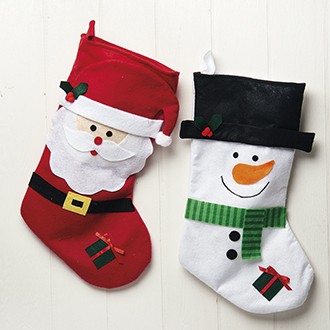 Pobra A/S have a great selection of Christmas stockings to bring out the right Christmas spirit! We offer a great variety of stockings, with different patterns and prints – some are even glittery. We give you the chance to offer your customers a great variety of stockings.
Pobra A/S has more than 4000 Christmas decoration articles that are developed in cooperation with skilled artists and designers. You can have a look at our Christmas b2b items. We constantly seek to develop our designs and product lines to maintain a strong position on the ever-changing market for Christmas decorations and gifts.
At Pobra A/S, we also offer the perfect gifts to put in the Christmas stockings. Maybe Santa, an elf, a gnome, a candle or a cute figurine is ideal for your customers. We offer a great selection, and there is something for everyone.
After many years of experience with Christmas decorations, we started to produce our own articles and items.
We have a showroom in Glostrup near Copenhagen, where you can stop by and see our enormous collection. Thereby, you can find the right items for your store/ boutique.
Pobra Christmas stockings collection
At Pobra A/S, we offer a great variety of stockings, for all ages. You never really get too old to get presents in a stocking. We sell stockings in different forms and sizes. We offer styles for the people who love snowmen and Santa. We even offer one for newborns, who's going to experience their first Christmas.
We also have Christmas stockings for the cat lover or maybe your dog needs its own stocking?
Furthermore, Pobra A/S has expanded its product lines with a huge collection. We offer a wide assortment of articles for Christmas, New Year celebration, Easter, Halloween and beautiful angels for decoration.
Great selection of Christmas décor
We, among other products, offer:
Candles

Christmas Cards

Christmas figurines

Christmas hats and clothing