Poul Brandt the founder of Pobra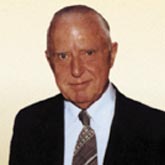 Poul Brandt is the founder of Pobra and since January 8th, 1938 Pobra has provided Christmas around the country.
Actually back then Poul Brandt was selling artificial flowers, which were novelties on the Danish market and they sold like hot cakes. The turnover was "no less" than DKK 16,000!
In 1939 Poul Brandt visited the fairs in both Leipzig and Prague – the outcome was an increased collection and turnover.
With the outbreak of the war, trade became more difficult, but Poul Brandt quickly adjusted to the market situation. Among other things he dealt in blackout curtains and luminous flowers, which people wore when they were going on the streets during dark hours in order not to bump into each other. In 1942 Poul Brandt introduced the first Christmas decorations – Christmas stars and holly – and the foundation stone of today's Pobra was laid. The assortment of Christmas articles was creatively expanded with all sorts of things – from mushrooms to carton eggs.
Pobra invades the Far East
In 1958, a new chapter was written with the first purchases in the Far East. Glass decorations, Santas and toys were bought in Japan, and in Hong Kong.
Poul Brandt found an impressive assortment of 8 artificial flowers! But in the years to come he found many fascination news of Christmas decorations, toys and artificial flowers.
However in 1967 the competition on the toy market became too fierce and Poul Brand decided to concentrate on Pobra's flower of competence, dealing with seasonal articles for Christmas, New Year, Easter, which became a fast growing success.
A new generation of Pobra pixies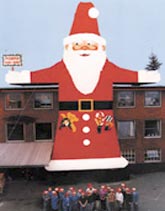 In May 1982, the offices at Brandes Allé and the warehouse in Gentofte were moved to new and bigger premises at Nybrovej 83 in Gentofte. Poul Brandt had not only founded a successful company but also an attractive place to work. It was with great oy that Pobra in the beginning of the 1980'ies could celebrate three 40-years-jubilees and six 25-years-jubilees among the loyal and dedicated employees. However, with an average age close to 60 years it was time for a generational change. In October 1985, Poul-Henrik Brandt took over the leadership of Pobra from his father, Poul Brandt, who had managed Pobra for 48 years.
Only a few years later, more space was needed and in 1988, when Pobra could celebrate its 50 year-anniversary, the warehouse was moved to our present modern warehouse in Glostrup.
Pobra now produces its own articles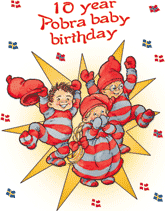 During the nineties, wholesale dealing was pressed. Therefore, Pobra bought Denmark's three leading manufacturers of Christmas calendars: Chr. Olsen, Mogens Albert Petersen, known for their beautiful chocolate filled calendars and last but not least, our competitor through many years, Georg Moldow A/S.
In addition, Pobra now manufactures its own articles in Chinese factories. In cooperation with the factories, competent designers, and artists Pobra made its mark with fancy and fine assortment. E.g., we all know Susanne Hartmann's sweet baby pixies – "born" at the end of the nineties.
Christmas in "Naverland"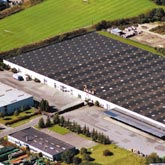 In spring 2000 Pobra united all activities – offices, exhibition, Christmas museum, warehouse – in its 17,500 m2 at its present address, Naverland 22, Glostrup.
In March 2023 we have moved our office to new modern premises in Søborg.
Pobra decorates all the year round
Pobra has expanded its product lines with a huge collection. Today Pobra's customers are offered a wide and fascinating assortment of articles for Christmas, New Year celebration, Easter, Halloween and beautiful angels for decoration.
Pobra's seasonal fluctuations are equalized, making Pobra more competitive.
Pobra today – a well-established family business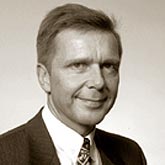 Poul Brandt founded Pobra back in 1938. Today, his son, Poul-Henrik Brandt, is the managing director and chairman of the board since 1985. Is Christmas of particular importance to the Brandt family? Yes, and not only at Christmas time but all-year-round – and during all a Brandt's life!
Welcome to Pobra – The house of Christmas!